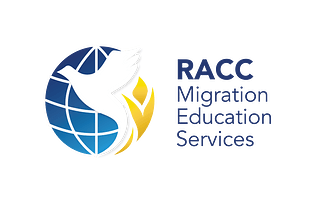 RACC specialises in Migration and Education services. With more that 15 years' experience RACC pioneers in helping people apply schools and visas in Australia. Moreover, regarded as one of the best Education and Migration Agents by our clients with 4.9 out of 5 customer service satisfaction. We value to give Genuine Advice to our client. In helping people to apply for visas in Australia, RACC has a diverse, friendly and trustworthy team speaking various languages such as English, Mandarin, Cantonese, Vietnamese, Indonesian, Malay, Tagalog, Ilokano, Bengali.
Our services include:
Education:
Help clients apply for courses and get offer letters from schools for free
Help apply Professional Year Program and NAATI/NAATI CCL courses
Provide PTE Crash Course
Migration:
500 Student Visas and Student Visa Extension
485 Temporary Graduate Visa (TR/PSW)
Training Visas
General Skilled Migration Visas (subclass 189, 190, 491...)
State Nomination and Regional Sponsorship
Family Visas (Partner Visa, Parent Visa...)
Employer-Sponsored Visas/Temporary
Business and Investment Visas
AAT
and more ... ​
Career:
Internship Opportunities
Job Hunting Strategies
Resume Writing
Interview Skills
We also conduct 1:1 consultation. Book HERE!